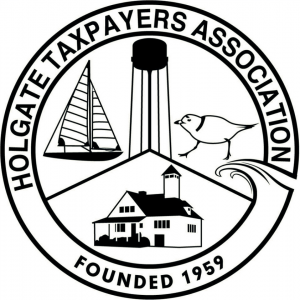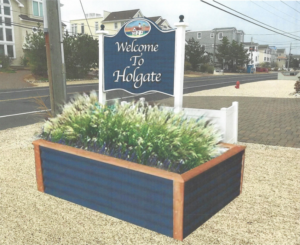 Our Reason for Being…
There is strength in numbers. Politicians take notice when they see a well attended Holgate Taxpayers Association (HTA) meeting. Member dues support local charities and first responders. We are a volunteer organization which has the best interests of the local community in mind.
The HTA was founded July of 1959 by a group of interested and concerned residents. The original name of the organization was the Beach Haven Inlet Taxpayer's Association. The HTA provides a means of communication and information for property owners while monitoring the local governing body. We host an annual meeting with the township commisioners in June and publish newsletters in the spring and fall.
Most of the residents of Holgate are seasonal and do not have the opportunity to vote in local elections. Our geographic location at the end of the island, separated from the rest of Long Beach Township by Beach Haven, tends to isolate us from the Brant Beach "power base" where the police station and township offices are located. The HTA is dedicated to keep Holgate special and remind the township of our needs.
Leaders needed: we always welcome "new blood" to take one of the several leader roles in the HTA organization. We are looking for self-motivated individuals willing and able to interact with local officials on various issues and lend a hand producing the HTA newsletter, identify issues, stuff envelopes and provide general support and advice from the perspective of a concerned Holgate and LBI resident. Even a few hours of your time can make a real difference. Over 200 Holgate members strong, we can become even stronger with your support and $15 annual dues.
---
2017 Membership Survey
2017 Membership Survey Summary
---
By Laws
Click here to view the Holgate Taxpayers Association By-Laws
---
Minutes
Long Beach Island Town Council
Joint Council of Taxpayer's Association of LBI
Bylaws & Constitution of the JCTA
January 7, 2008 Meeting Minutes
September 10, 2007 Meeting Minutes
Holgate Taxpayers Association
Spring 2019 General Membership Meeting
June 2019 Meeting Minutes
Giant Clam Proposal
September 2018 BBQ and Meeting Minutes
Ad Hoc Meetings
Neighborhood Crime Watch Meeting Minutes – December 2, 2009